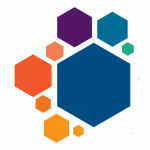 Project title:
Chemicals Regulations Enforcement & Inspections – Building Authority Capacity for REACH/CLP and SEVESO III Compliance.
The project will build community knowledge, authority capacity and compliance culture for efficient and effective enforcement of EU environmental legislation in the framework of REACH/CLP & SEVESO III regulations. Considering environmental governance problem, the project targets at the relationships and interactions among government and non-government structures and procedures, where power and responsibility are exercised in making environmental decisions. It concerns how informed decisions are made, with emphasis on the need for authorities and duty holders, to participate and have their experiences taken on board. The project particularly supports the harmonization of knowledge on REACH/CLP inspections with added value to the prevention in handling dangerous chemicals. The acquired know-how at EU level will be systematized by developing, implementing and disseminating common guidance and good practices for inspectors, tailor-made to the needs of NEAs and SMEs duty holders in the 2 participating MSs. The project actions include: a structured inspection system for REACH/CLP & SEVESO III, inspectors Common Visits (CoVs) at the 2 MSs and pilot inspections at duty holders sites, a set of Inspectors' Training Courses-ITCs, an e-platform with 2 Info Centres supporting inspectors/duty holders, e-campaign, workshops, etc. Its outcomes provide essential, solid and ongoing support in:
Developing/promoting knowledge such as guidance, inspectors documentation and EU good practices, techniques and tools endorsed by ECHA & SEVESO CAs for REACH/CLP and SEVESO III implementation respectively.
Strengthening inspectors' capacity & effectiveness of inspection systems in 2 MSs for better surveillance of chemicals
Expanding cooperation between NEAs, CAs, other environmental inspection bodies & duty holders in 2 MSs
Increasing awareness of target audiences on safe control of chemical hazards – fostering and operation of IT tools for inspectors/duty holders by combining the follow-up of the LIFE project PROTEAS.
The project implemented in 2 small EU MSs demonstrates its European dimension and necessity. Considering the added value of its outcomes in the enforcement of REACH/CLP & SEVESO III, the project falls under the topic "Enforcement, inspections and surveillance" of the LIFE Priority area "Environmental Governance and Information" and its objectives that cover "projects aimed at increasing the efficiency and effectiveness of environmental inspections and surveillance".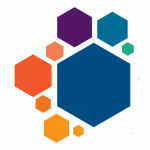 Project objectives
The proposed project aims at building community knowledge, authority capacity, efficiency and compliance culture for effective enforcement of REACH/CLP Regs and SEVESO III Directive attending specially the development and implementation of common good-practices including guidance, training and supporting inspections and duty holders needs in 2 EU MSs (Greece and Cyprus).
The objectives are to support, enhance and disseminate:
Inspections efficiency and effectiveness in the 2 MSs and cooperation of all involved authorities by developing a "good-practice structured program" for REACH/CLP and SEVESO III inspections and common HSE issues with other inspections on Chemicals;
Inspections quality through a series of Inspectors Training Courses (ITCs), Common Visits (CoVs) and Pilot Inspections (PIs) organized and performed in the 2 MSs based on the "good-practice program" and other project outputs in line with ECHA Forum and EU CAs programmes and priorities;
The acquired knowledge and good practices on implementation and enforcement of regulations via an e-Platform with 2 Info Centers, customized e-tools and an extended e-campaign tailor made to inspectors and duty holders; and
The project outcomes and the after-LIFE plan of ENV Project LIFE+PROTEAS on the systematic support of SMEs handling hazardous chemicals.
Key messages are, to:
Promote common interests/priorities of NEAs and CAs and provide feedback to policy makers
Promote communication and systematize exchange of know-how among SEVESO and REACH/CLP authorities and among NEAs and other inspection bodies supporting transnational/national cooperation
Provide systematic approaches and tools towards harmonized enforcement strategies and regulation implementation procedures in the two MSs e.g. risk based criteria for inspections, inspection checklists, etc.
Promote best practices to improve compliance and to handle restrictions, authorization of chemicals and promotion of substitution of hazardous with less hazardous chemicals
Prevent Heath Impacts from Accidental and Occupational Exposure to Chemicals
Prevent Negative Impacts on Public Health from Chemicals Exposure
Sustainable production, management and safe use of Chemicals
Life long learning to improve current practices and acquire new knowledge.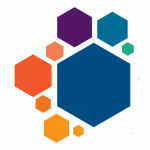 Actions and means involved
The project involves 5 types of actions. Project actions will be supported by the Management Team and 2 WGs (with representatives of all project partners) which will provide necessary regulatory, scientific and technical consultation. The project objectives will be achieved by the actions and means presented in brief below. They are grouped in three distinct types:
The preparatory actions include:
Common REACH/CLP & SEVESO III inspection criteria for the 2 participating MSs and a special edition focusing on SMEs by analyzing EU inspection criteria and compliance controls of the CAs of the 2 MSs (Action A.1).
The analysis of the target audience needs (national CAs, NEAS, duty holders) in the 2 MSs within enforcement programs of the ongoing implementation of REACH/CLP & SEVESO III (Action A.2).
A Dissemination & Awareness Plan (DAP) with a set of specific actions for the project (Action A.2).
The core actions involve:
The development of a good-practice structured program for REACH/CLP & SEVESO III inspections providing a standardized national guidance in the 2 MSs on inspectors training and practices (Action B.1).
The development of an e-platform including: an Inspectors e-Centre and a Hazardous Chemical Info Centre (promotion of the after-LIFE plan of the ENV Project LIFE+PROTEAS) with customized e-tools for training/support of inspectors and duty holders (Action B.2).
The pilot implementation of the good-practice program through Common Visits and Pilot Inspections in the 2 MSs at selected duty holders sites (different industrial sectors) (Action B.3).
Inspectors Training Courses (ITCs) addressed to REACH/CLP inspectors and to other cooperating authorities (Action B.4).
The monitoring of the impact of the project actions will be done by establishing appropriate indicators reflecting the direct involvement of CAs, NEAs, inspectors and stakeholders on project actions, the assessment of the change in attitude of target audiences and the environmental problem targeted.
The dissemination actions include:
Workshops tailor made to duty holders and to other project target audiences (D.2).
An extended e-campaign based on the pilot implementation of the e-platform e-tools of Action B.2 (D.3) among the project beneficiaries, other interested CAs and duty holders.
Publications in journals and participations in EU conferences, web video spots, press articles, leaflets and brochures, development of the project website promoting all project outcomes.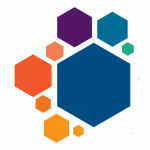 Expected results (outputs and quantified achievements)
The project results will enhance the implementation of REACH/CLP & SEVESO III provisions and the efficiency and effectiveness of the inspections by focusing on: building inspectors' capacity/efficiency, dissemination and harmonization of know-how and good-practices, cooperation and networking of NEAs, CAs & other inspection bodies at national level in the 2 MSs and supporting priorities of NEAs.
Expected outputs:
A set of inspection criteria common for 2 MSs covering all inspection stages of a representative inspection system addressing REACH/CLP & SEVESO III & requirements of SMEs & large companies
Analysis of core target-audience needs (NEAs, duty holders) in 2 MSs on national priorities, inspection strategies, best practices, training, IT applications for inspection reporting, transfer of knowledge among CAs
A DAP for planning & execution of the project actions
Development of a structured program for REACH/CLP & SEVESO III inspections with packages of good practices, guidelines & training for inspectors on HSE issues common with other inspections. The program will be promoted via dissemination actions and distributed in 300 copies
An "Inspectors e- Centre" on an e-platform with 4 e-tools supporting inspectors/inspections
A HazChem Info Centre on an e-platform with 5 e-tools for systematic support of duty holders & inspectors on the chemical risks control
4 CoVs of inspectors and 10 PIs of local inspections in different industrial sectors of the 2 MSs with 100 inspectors participating
4 ITCs in 2 MSs (110 trained inspectors from 5 enforcing/cooperating authorities in REACH/CLP & SEVESO III controls)
4 workshops in 2 MSs tailor made to duty holders & authorities (240 participants & 8 industrial sectors)
An e-campaign through the e-platform e-tools with pilot implementation of HazChem Info Centre in 2 MSs (15 NEAs & other inspection bodies, 500 duty holders invited)
Website promoting outcomes, 5000 users in project duration & 10000 hits per year
3 notice boards
2000 leaflets, 1000 brochures, 30 posters distributed
Publications: 2 journals & 2 conferences, 2-3 web video spots, 9 press articles and a replicability plan.
Achievements are quantified through Impact Indicators developed under a certain strategy. Action C.1 is dedicated to defining project impact with indicators reflecting results in terms of changes in policy, capacity, awareness and behavior of stakeholders.
Achievements are made available nationally and communicated to EU MSs.