This action refers to the elaboration of an action plan for the further communication of the project results and knowledge after its end. This action plan will include:
The targeted communication and dissemination of critical information of selected project deliverables and outcomes to relevant stakeholders.
The continuation of project activities regarding Common Visits for REACH/ CLP and SEVESO inspectors and training of inspectors and trainers of inspectors according to Forum's and MSs Enforcement Strategies addressing also specialized thematic areas by MSs CAs and NEAs supported by Forum's technical and administrative support.
The demonstration of the project results in other REACH/ CLP and SEVESO enforcement projects, LIFE and EU funded projects or training programs.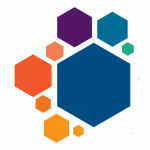 Read more